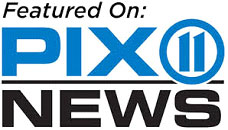 (courtroom testimony provided by Mr. Doddridge)
"Jury Awards $62 Million for Construction Site Fall"
D.A. Doddridge & Associates, Inc. is a building and construction expert witness firm based in Orleans, MA. The firm serves plaintiff and defense attorneys in Massachusetts, New York, New Jersey, Pennsylvania, Maryland and all New England states including, Connecticut, Rhode Island, Maine, Vermont and New Hampshire.
The group features seasoned expert architects and engineers in several disciplines, as well as construction veterans from a highly diversified building community, to include:
- Waterproofing & Building Envelope
- Mechanical & Electrical Engineering
- Structural Engineering
- Construction Accidents & Safety
- OSHA & Building Code Standards
Doddridge frequently involves several team-members to a case in order to provide the most informative and accountable expert reporting and testimony, from a broad range of disciplines. All of Doddridge's team are seasoned testifiers in multiple states, as well as Federal litigation.
Construction Expert Categories
Construction defects and disputes

Construction safety

Scaffolding accidents

Building code violations

ADA violations

OSHA regulations and industrial codes

Construction cost estimating and analysis

Stairway, ramp and single step accidents

Slip, trip and fall accidents

Home and commercial building inspections

Water infiltration and building envelope failures

Accident reconstruction
Contact us for an immediate consultation, 800.717.7523