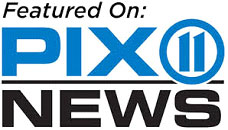 (courtroom testimony provided by Mr. Doddridge)
"Jury Awards $62 Million for Construction Site Fall"

D.A. Doddridge & Associates, Inc. serves plaintiff and defense attorneys in New York, New Jersey, Pennsylvania, Maryland and all New England states including Massachusetts, Connecticut, Rhode Island, Maine, Vermont and New Hampshire...

Read more
The world of construction, building codes and standards is ever on the move. One has to be vigilant to keep up with this fast paced ever-changing environment...
Contact us for an immediate consultation, 800.717.7523
Company News
25
Sep
Every construction site can house a variety of hazards, no matter the size or scope of the project. However, as discussed in parts one and two of this series, there are unique regulations and differences...
Testimonials
I use D.A. Doddridge and Associates whenever I'm in need of expert analysis respecting the condition of real estate and issues respecting compliance with the State Building Code and other state and federal regulations. Both Donald and his son David are highly respected in the legal community and are a pleasure to deal with.

I want to thank you for all of your hard work on "An Act Providing for the Licensing of Home Inspectors," now Chapter 146 of the Acts of 1999. Your support was instrumental in passing this bill into law. I greatly appreciate all of your contributions to this important effort.

Thank you for your professional work with respect to my client's claim for defective workmanship during the construction of her home addition. Your detailed inspection and photographing of the defects and your testimony before the jury was effective and assisted us in obtaining a just verdict for our client.

….Mr. Doddridge's reporting and testimony is outstanding.

…Both Don & David Doddridge have consistently provided me with exceptional reporting and court testimony.

David, I am very happy to report to you that as a result of a mediation session held earlier this week, we were able to effectuate a settlement of the case. I also wanted to thank you for your work in this case as I am sure that your opinion letter supported by your considerable experience had an effect on bringing about a resolution which was satisfactory to the client. I will keep you in mind for future reference should I have matters in which your expertise may be of...

Dave: The matter settled for a very reasonable amount and the client was very happy. Your report certainly helped Plaintiff be more realistic about her case. Thank you for all of your help and I look forward to working with you again in the future.

Mr. Doddridge, I wanted to let you know that this case settled a few days ago in mediation thanks in large part to your report. Thank you for your assistance in this matter.

Dear Dave: We settled this case at a mediation today. Your report was helpful in convincing the plaintiff to reduce his demand to a reasonable number. Thanks for your help.

I have had the pleasure of working with David and his group on several matters where his expertise was needed. David was diligent and professional and his work product was thorough and valuable. I won't hesitate to hire him again in the future.

D.A. Doddridge & Associates served as an OSHA/Ladder expert in a lawsuit involving a plaintiff falling from a ladder who allegedly sustained permanent injuries. Their testimony was critical to our efforts to rebut the plaintiff claims that the allegedly defective ladder caused the underlying accident.